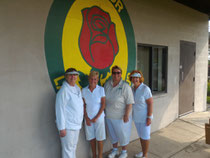 Congratulations to the 2017 Women's District 1 Fours Champions. 
Bettyann Rankin (S) 
Morag Fairweather
Julie Leadbetter
Debbie Clark
(All from Windsor Lawn Bowling Club)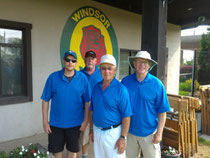 Congratulations to the 2017 District 1 Fours Men's Champions. 
Mark St. Pierre (Dresden) 
Steve St. Pierre (Dresden) 
John Fantin (S, Tilbury)
Brian Doidge (Ridgetown) 
For complete scores and results, please click here.